Scottish Highland Coach Tours
Landscapes, Lochs and Legends
Scottish highland minibus tours
We start our Scottish Highlands Coach Tour journey from Edinburgh travelling North-West towards the Scottish Highlands and see some of the most spectacular and breathtaking scenery Scotland has to offer. It really is a sight to behold!!
We pass by Linlithgow Palace, Kelpies, and Stirling Castle before making our first stop at Kilmahog Callander, where you can enjoy refreshments and some shopping for souvenirs, and maybe get the chance to meet the resident Highland Cattle (Hamish, the Hairy Coo) who loves getting his photo taken.
Keep your camera's out as we then drive through the rugged mountains and Glens which were once battlefields for the Macdonald and Campbell clans. You will hear about the famous Massacre of Glencoe that took place between them in 1692.
We will keep heading north passing through Fort William, where you will see the splendor of Ben Nevis, the highest mountain in the UK.
Continuing our Scottish Highland minibus tours, we will arrive in Fort Augustus (Loch Ness). Here you will have two hours to relax in the tranquil village on the banks of the Loch.
You can enjoy food and refreshments and the option to cruise on the loch, maybe even catching a glimpse of Nessie The Loch Ness Monster!
So have your cameras ready!
After Fort Augustus we will head southeast, making a stop at the Commando Memorial for approx 15 minutes where you can take stunning photos from this panoramic viewpoint. Continue heading southeast and take in the splendid views of Loch Laggan and Cairngorms, Britain's Largest National Park. Before stopping at the beautiful Victorian Resort town Pitlochry where you can enjoy an evening refreshment.
We then head south on our journey back to Edinburgh, passing Perth, before driving over the Forth Road Bridge, where you will also see the Rail Bridge and the beautifully designed Queensferry crossing.
Arrive back at your drop off point approximately 8.30PM
If you're looking for the ultimate adventure, then our Scottish Highland Coach Tours is definitely worth considering. This stunning region offers some of the most breathtaking landscapes in Europe – from rugged mountains and glens to dramatic coastlines and lochs. Whether you have high interest in culture, history or any outdoor activities, there's something here for everyone.
Don't miss out on the chance to explore the beauty of the Scottish Highlands with our Scottish Highland coach tours and minibus tours. Browse our travel plan and book today! You may also call us on 07999161852 or 01875 586 558 for further details.
SixStar Coach Tours is a leading minibus tour company in Scotland that truly offers an exceptional travel experience. With our extensive knowledge of Scotland's breathtaking landscapes and rich history, we ensure that every journey is unforgettable. At SixStar Coach Tours, we take pride in our personalised approach, tailoring each tour to the specific interests of our guests. Whether you are craving a scenic drive through the Scottish Highlands or a cultural exploration of St Andrews, SixStar Coach Tours has got you covered. See what our customers have to say about our Scottish Highland Coach Tours.
Pick Up Direct From Your Accommodation
Time: TBC
Pass By
Linlithgow Palace, Kelpies, Stirling Castle and Wallace Monument
Refreshments / Shopping
30 min Stop
Kilmahog – Callander
Pass Through
Glencoe – Famous Massacre 1692
Pass Through
Fort Williams and admire Ben Nevis – Tallest Mountain In Britain
Approx 2 hours stop
Fort Augustus – Loch Ness, where you are free to explore, go on a cruise along Loch Ness or have a leisurely lunch + drink
View Point
15 min Stop
Commando Memorial
Pass Through
Laggan + Cairngorms National Park – Britain's largest National Park
Stop for 1/2 hour
Pitlochry – enjoy an evening refreshment
Drop Off Direct To Your Accommodation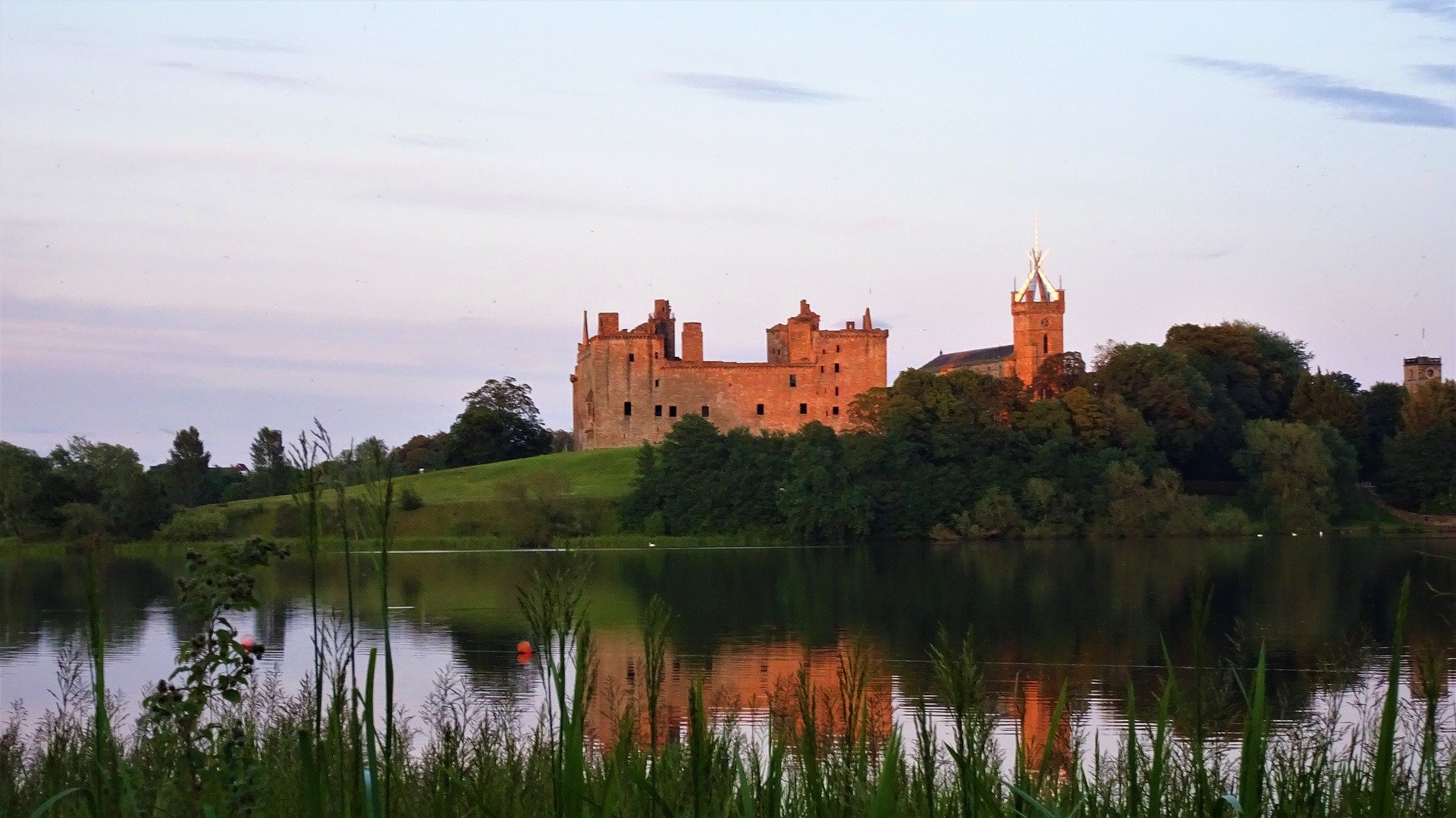 The ruins of Linlithgow Palace are situated in the town of Linlithgow, 15 miles west of Edinburgh. It was built by the Stuart King's over two centuries and became a superb residence for Royals to stay so they could break up their journey from Edinburgh to Stirling Castle. It's the birthplace of Mary Queen of Scots and was also featured in the film 'Outlander' as the infamous Wentworth Prison..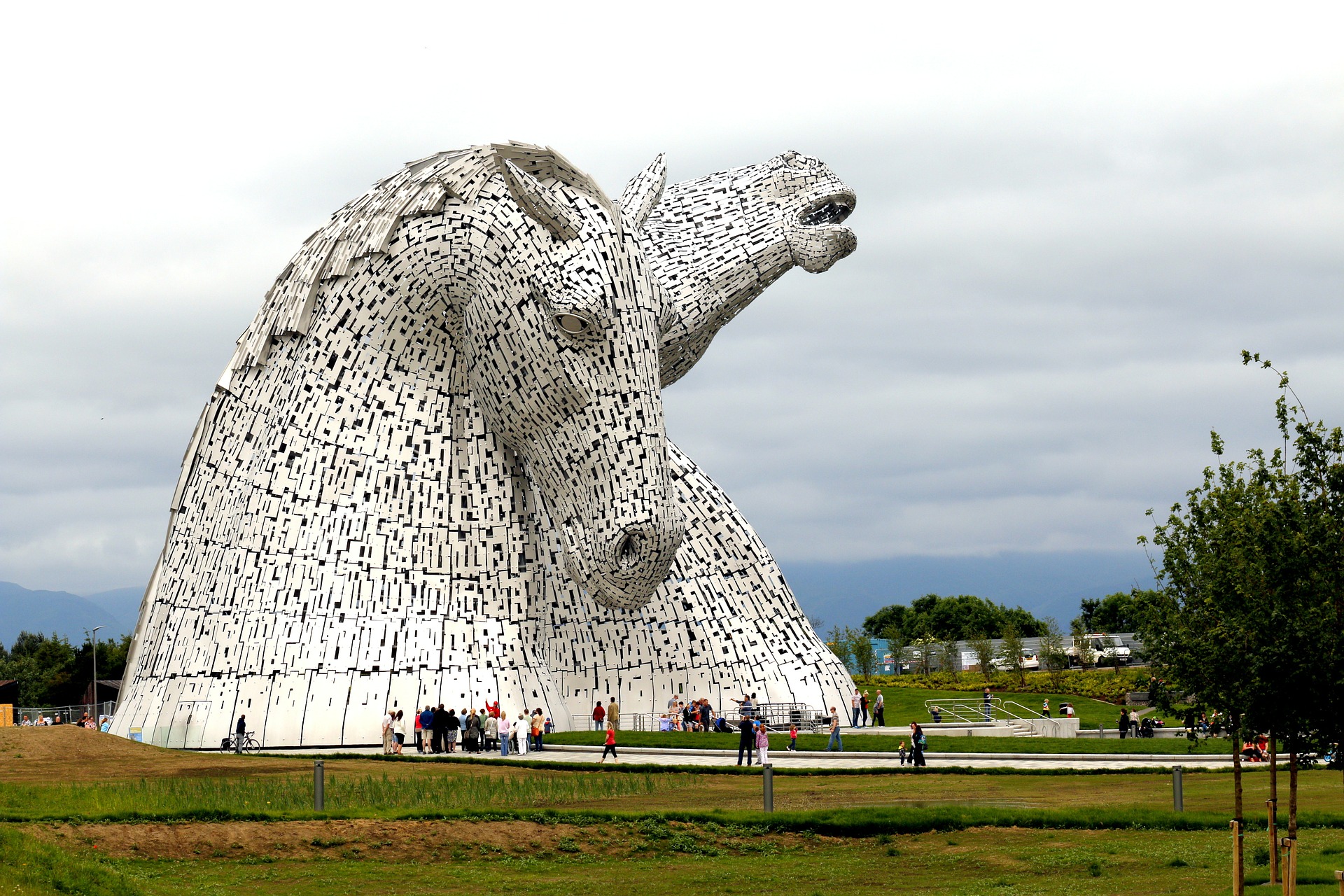 Kelpies stand at 30 metres tall and weigh over 300 tonnes each. They are the largest equine sculpture in the world and are modelled on two Clydesdale draft horses by sculpture Andy Scott and were opened to the public in 2014. They have been named Duke and Baron and each night they light up in all different colours. Kelpies are also known as shape shifting water spirits inhabiting the lochs and pools of Scotland. They have been described as appearing in the shape of a horse but are able to adopt human form. You will hear about the eerie tale with the Kelpies and the children!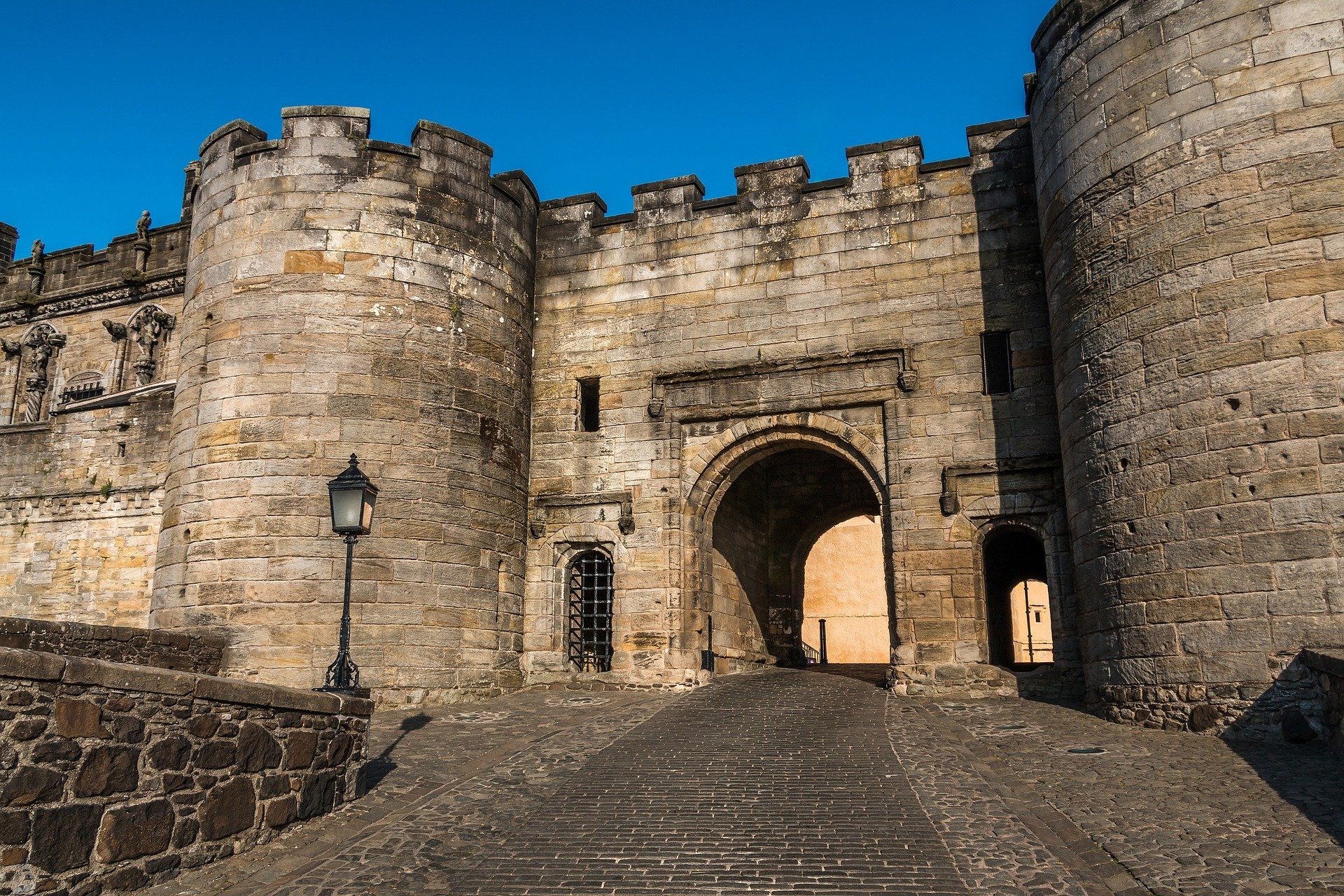 This castle was the childhood home of Mary Queen of Scots.
It sits high on a Volcanic Outcrop and it guarded the lowest crossing point of the River Forth for centuries.
Through the wars of independence with England(1296-1356)
Stirling was fought over and changed hands frequently. Bloody battles waged nearby include
– Wallace The Great's victory over English Forces at Stirling bridge(1297)
– Robert The Bruce' decisive defeat of Edward II at Bannockburn(1314) to prevent it falling into enemy hands. Again, Robert The Bruce had the castle defenses destroyed, it was rebuilt in 1336 when the English recaptured it and in 1342 it finally fell back into Scottish hands.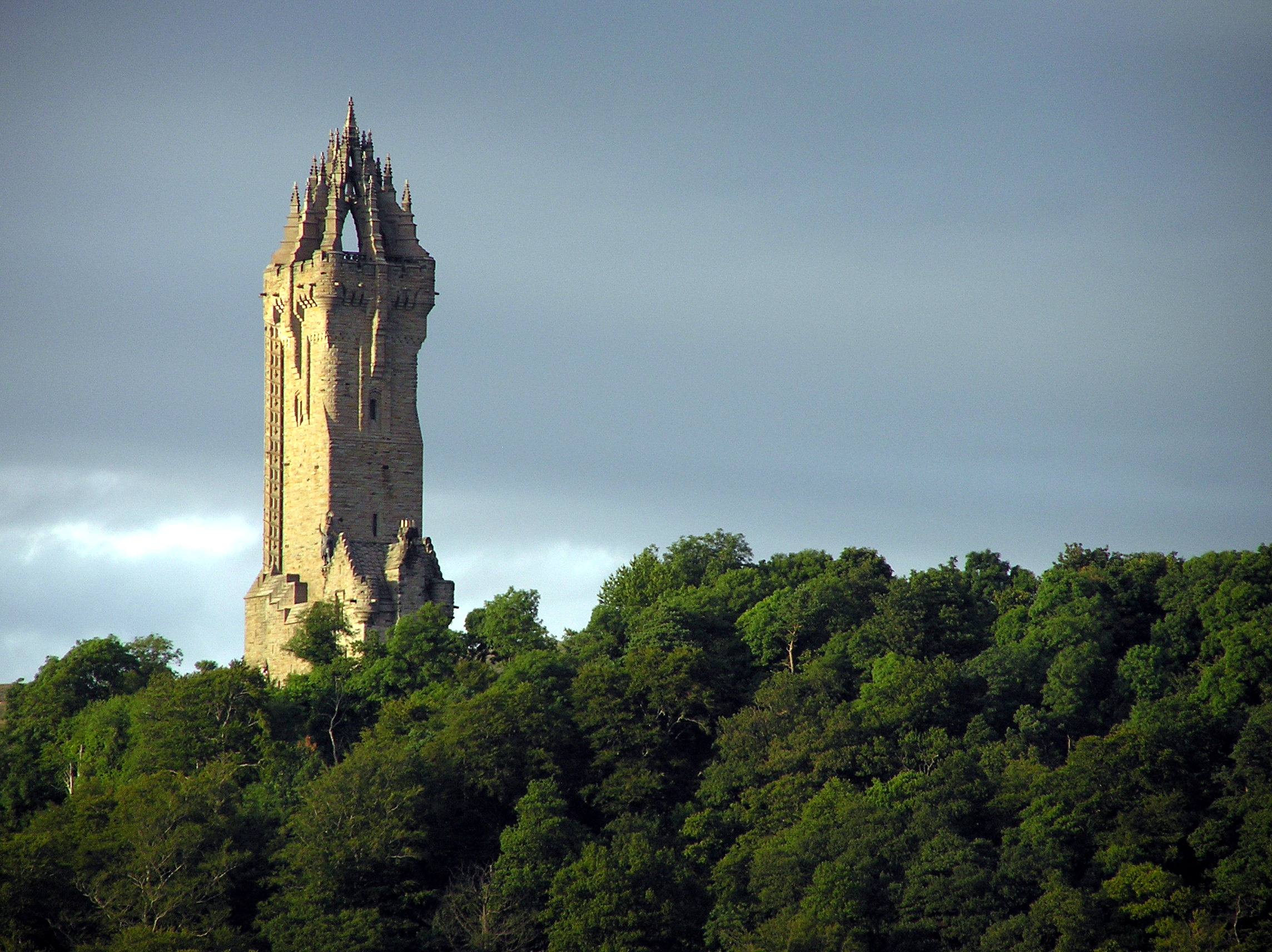 The Monument was built in the 1800's to commemorate a hero and the Patriot of Scotland, Sir William Wallace.
He fought for freedom and peace and also united clans which gained the loyalty of his people.
Also striking fear into his enemies and the warring and invading King Edward 1st of England.
His exploits were dramatised in true award winning film – Braveheart.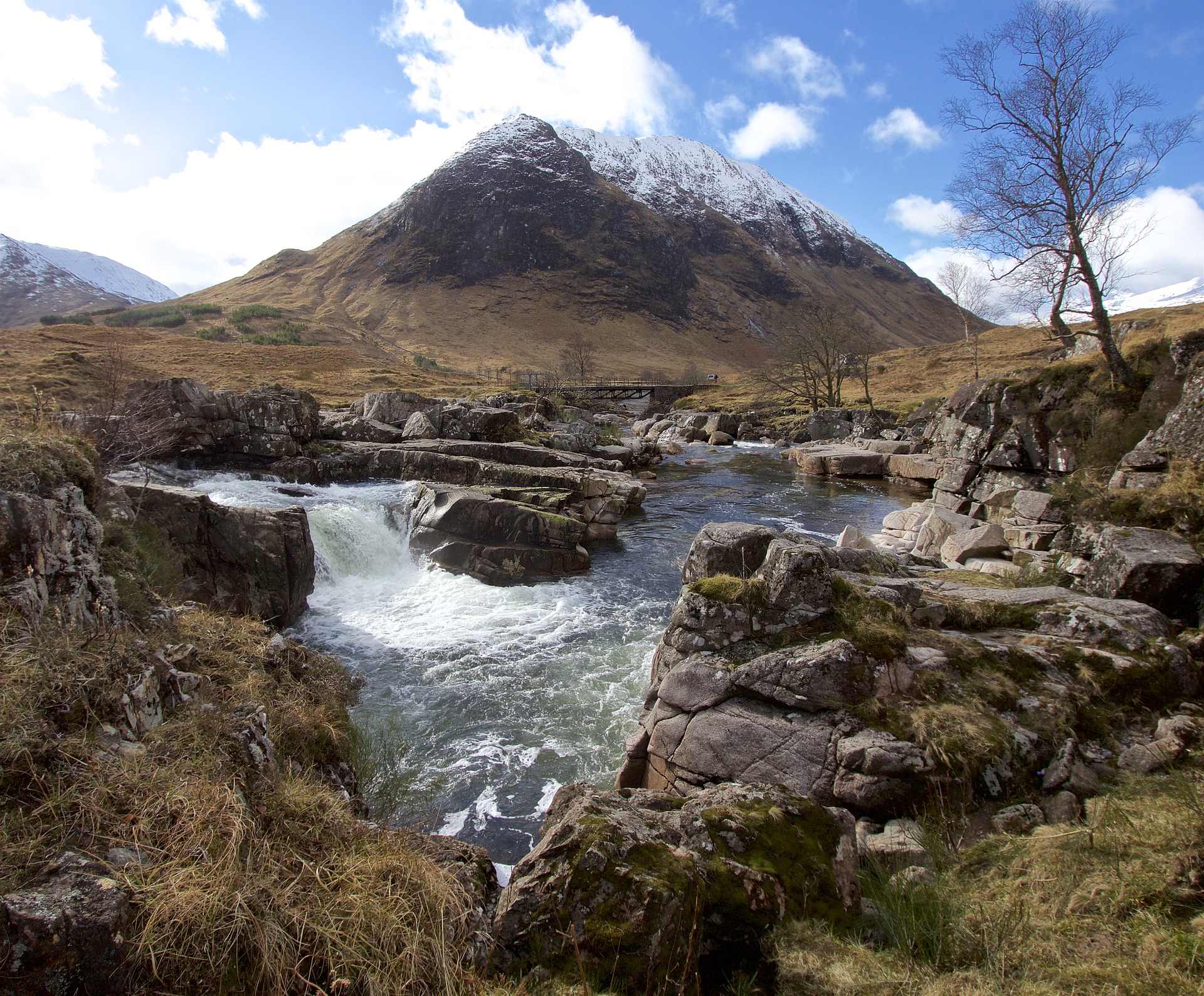 This is one of Scotland's best known Glens and has been voted Scotland's most romantic landscape.
It is also where part of the James Bond film "Skyfall" was filmed as well as the film "Outlander". Some may know of it as the Weeping Glen. This is due to the massacre that took place on a cold February morning between two clans, the Macdonald's and the Campbell's.
The Campbell Clan slaughtered the Macdonalds of Glencoe while they slept.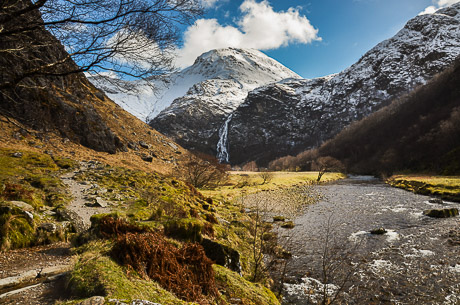 Fort William is set on the shores of Loch Linnhe, and is known as the gateway to Ben Nevis.
Ben Nevis is a spectacular mountain which has the largest peak in the UK, and attracts thousands of mountain climbers each year.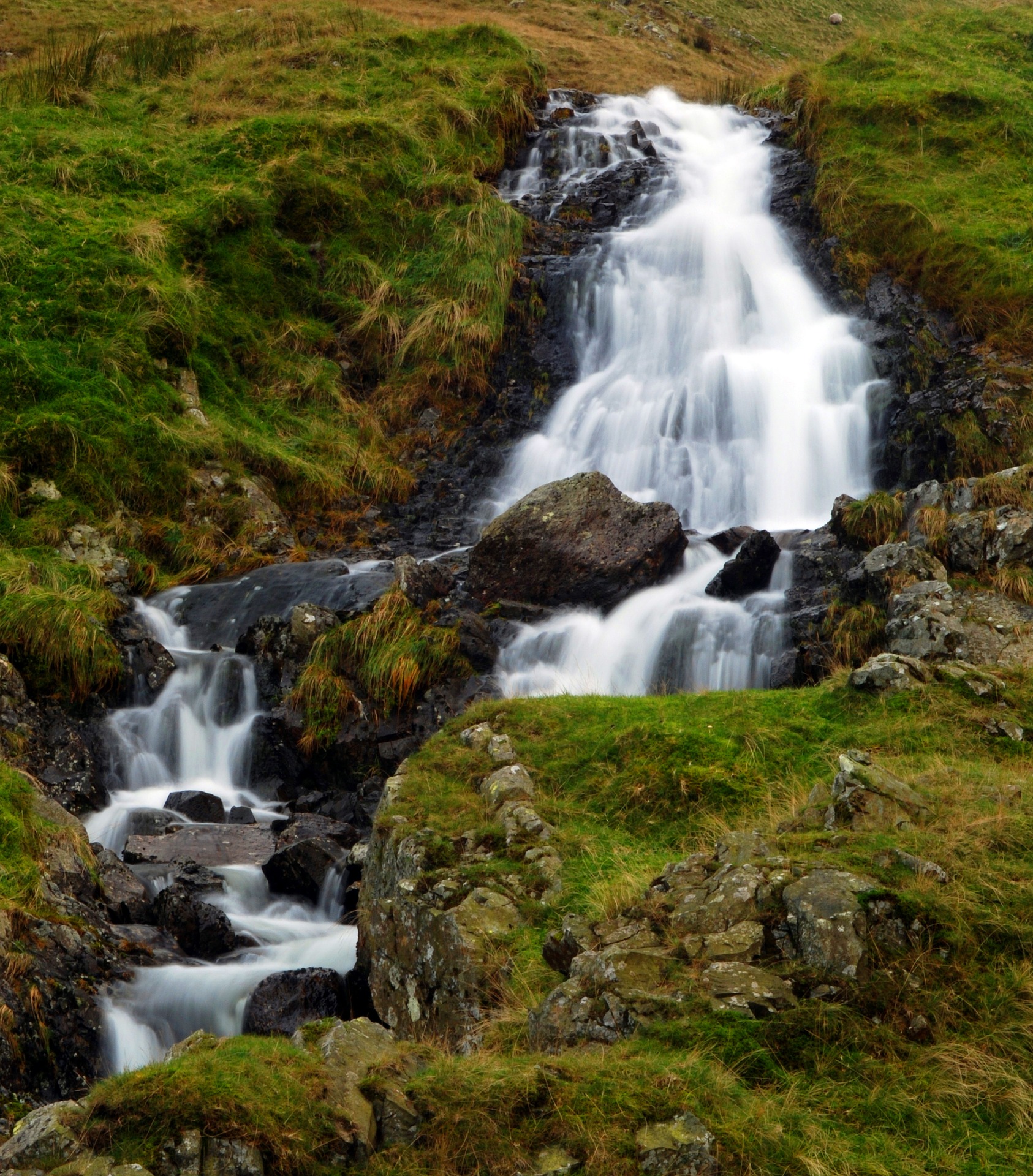 The Cairngorms are a mountain range in the Eastern Highlands of Scotland and became Scotland's largest National Park. It is also the largest in the UK.
It contains a unique range of wildlife, habitats and people.
It is twice the size of the Lake District National Park, and is bigger than the whole of Luxembourg.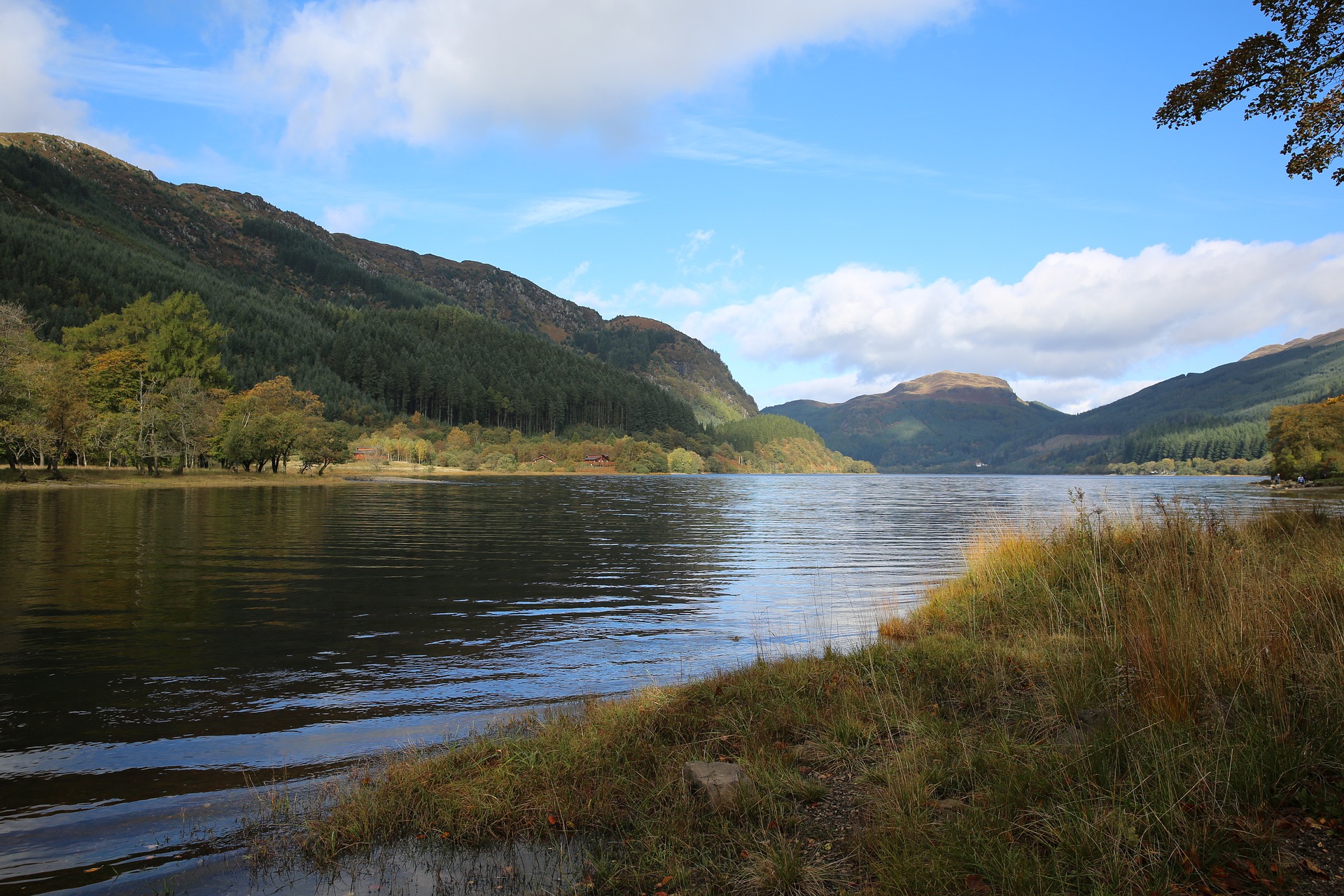 Loch Tulla is a small loch near Glencoe it is a popular viewport for visitors as you get a beautiful view of the loch and surrounding countryside.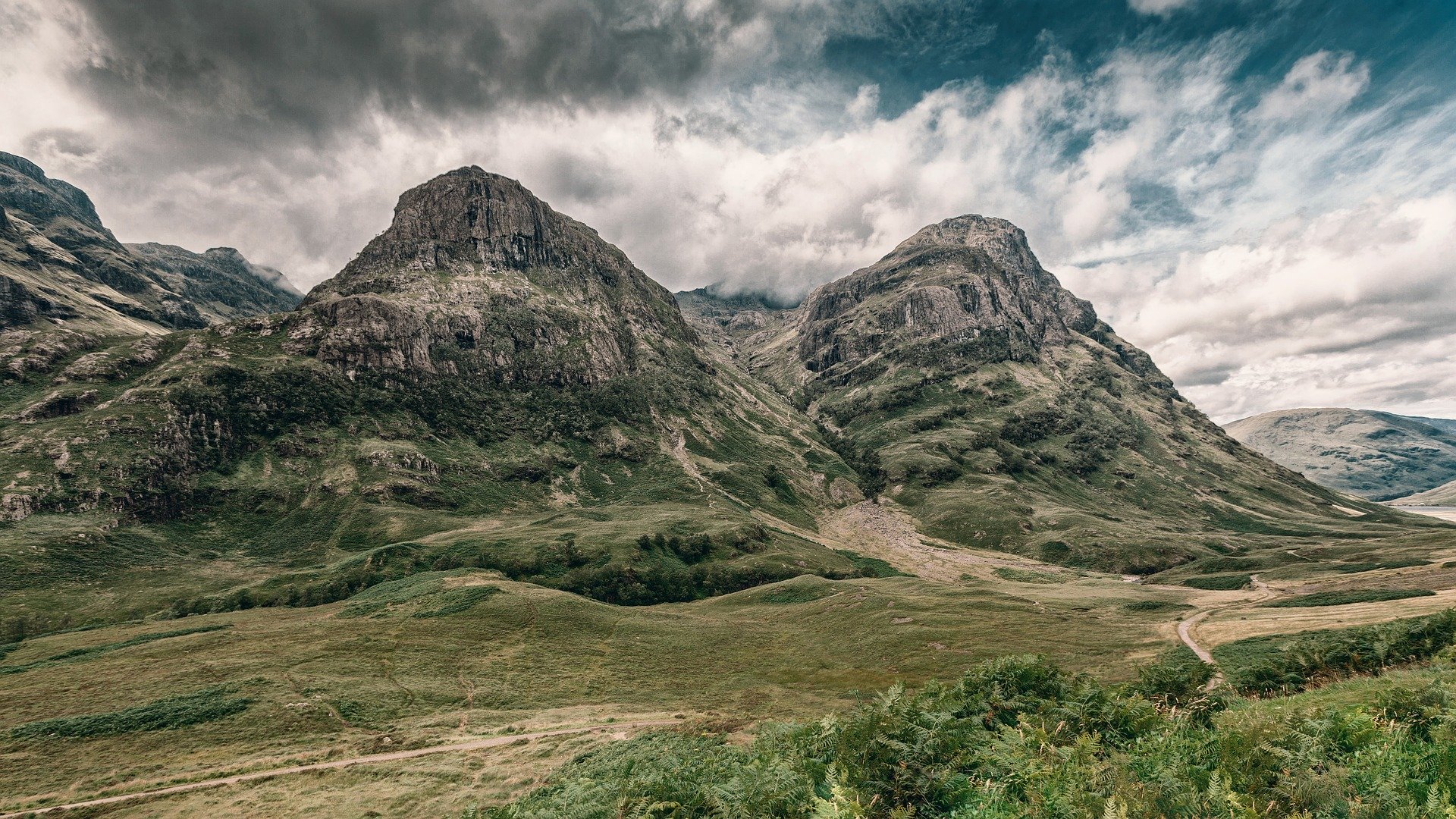 These stunning mountains in Glencoe Valley have been named one of the top views in the UK. Within these Mountains stands the 'Hidden Valley' or 'Lost Valley' of Glencoe.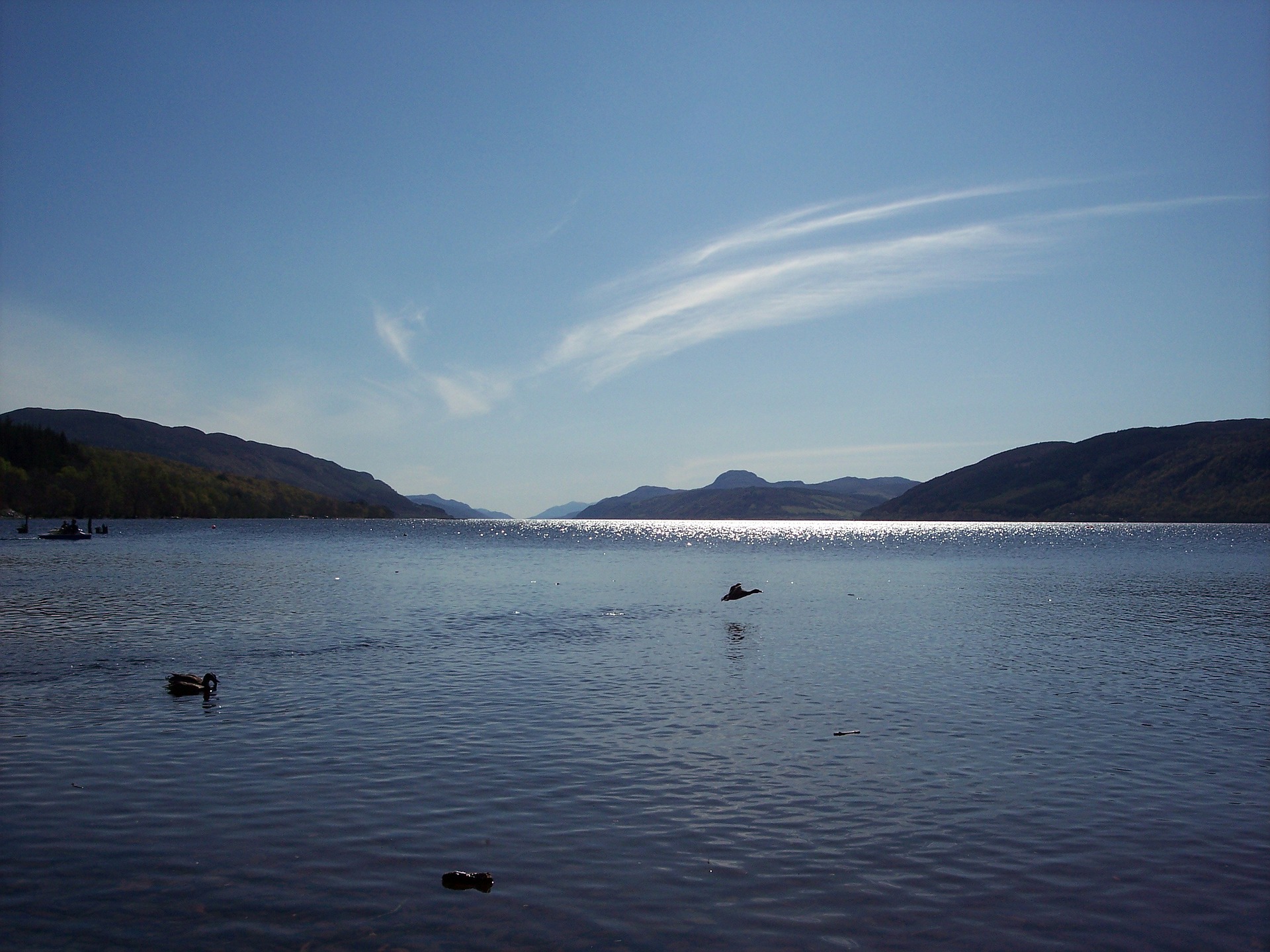 Loch Ness is Approx 23 miles long and is one of the largest and deepest Loch's in Scotland. At Loch Ness, you may catch a Glimpse of "uilebheist lochnis" or more famously known as the Loch Ness monster.
It is described as being very large with a long neck and one or more humps protruding from the water.
It was first spotted in 1933, and many more sightings have been reported since.
In fact, the most recent sighting was in January 2020! You could be the next person to see her, so make sure you have your camera at the ready!!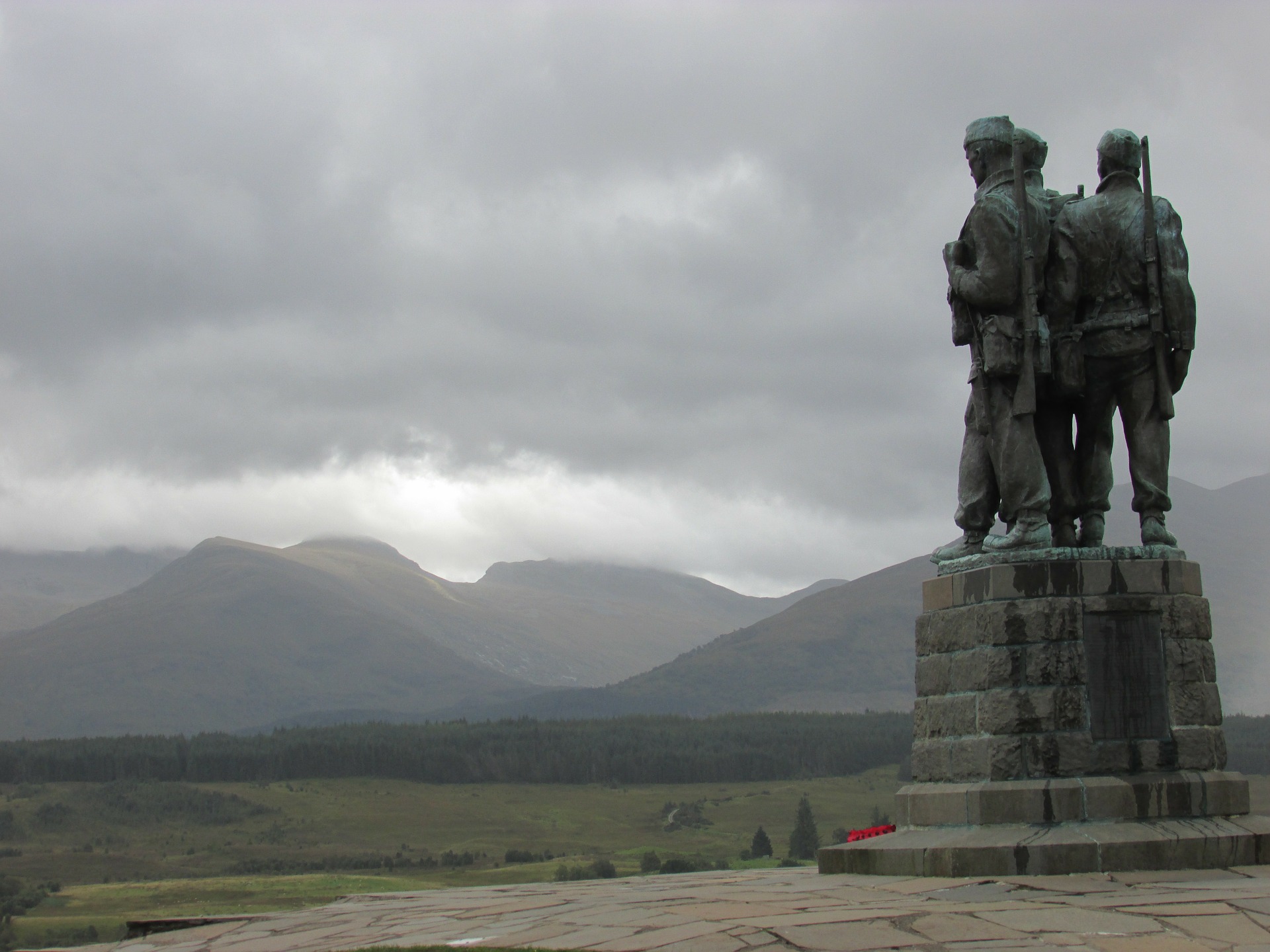 The Commando Memorial is an A listed monument dedicated to the original British Command Forces raised during World War II.
Sculpted from bronze, this is an impressive 5.18 meter high statue, honouring those brave men who gave their lives for Britain and the British People.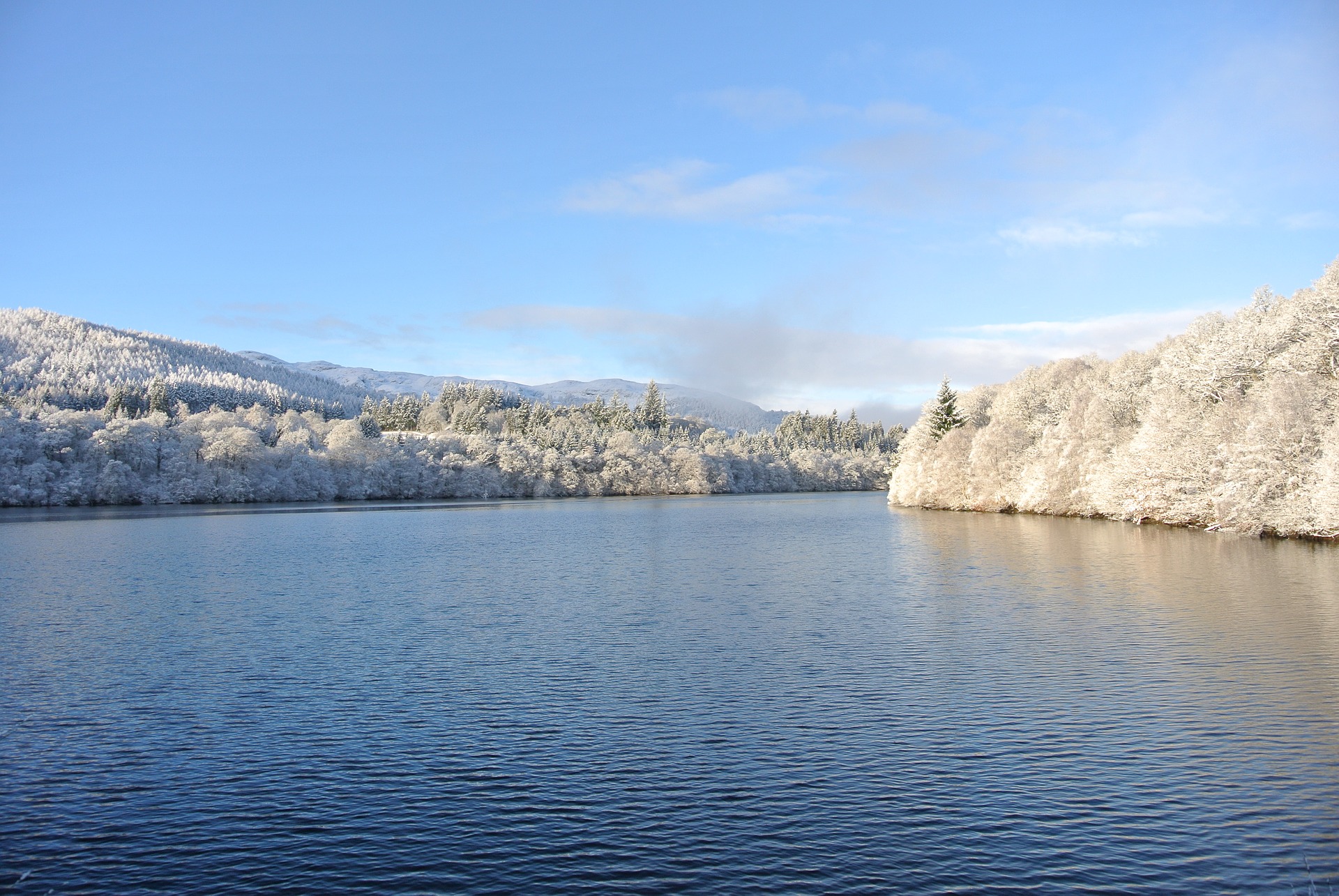 Pitlochry is a beautiful picturesque village the largest town in Perthshire. It sits on the River Tummel and is famous for its festival theatre.
It is surrounded by beautiful mountains such as Ben Vrackie and Schiehallion, and is very popular for hill walking.
The town centre has retained many stone buildings and is a perfect place for a spot of shopping, fish and chips, or just relaxing with a cup of tea or even a drink in one of the many good pubs the town has to offer.
Pitlochry is also famous for its Hydroelectric Dam and Salmon Ladder.
If you visit between April-September, you can watch the Salmon travel up the ladder, and up over the 86 meter high dam to get upstream to their spawning grounds, it really is spectacular!
Even Queen Victoria's Doctor advised people that the air in Pitlochry was good for their health.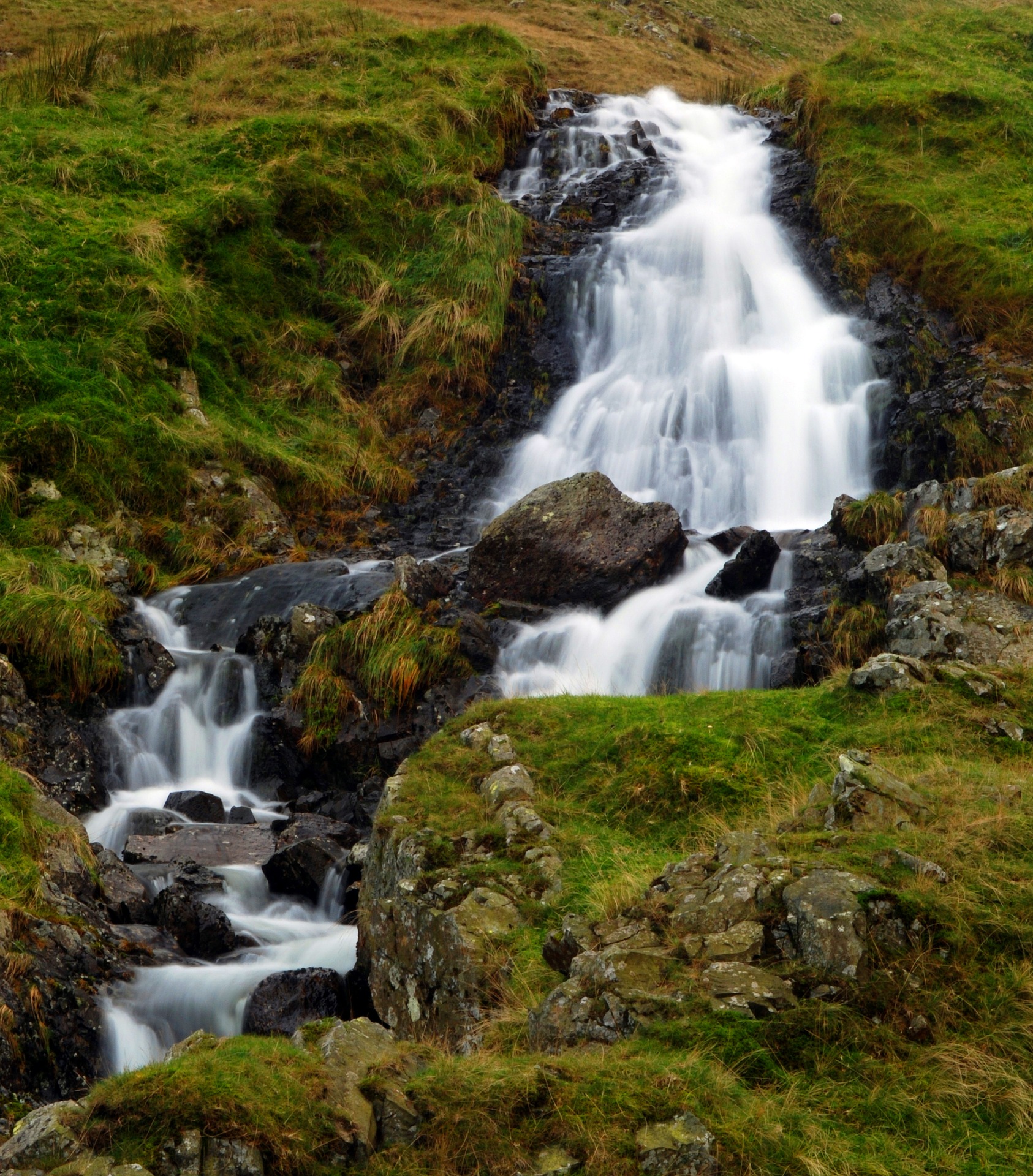 The Cairngorms are a mountain range in the Eastern Highlands of Scotland and became Scotland's largest National Park. It is also the largest in the UK.
It contains a unique range of wildlife, habitats and people.
It is twice the size of the Lake District National Park, and is bigger than the whole of Luxembourg.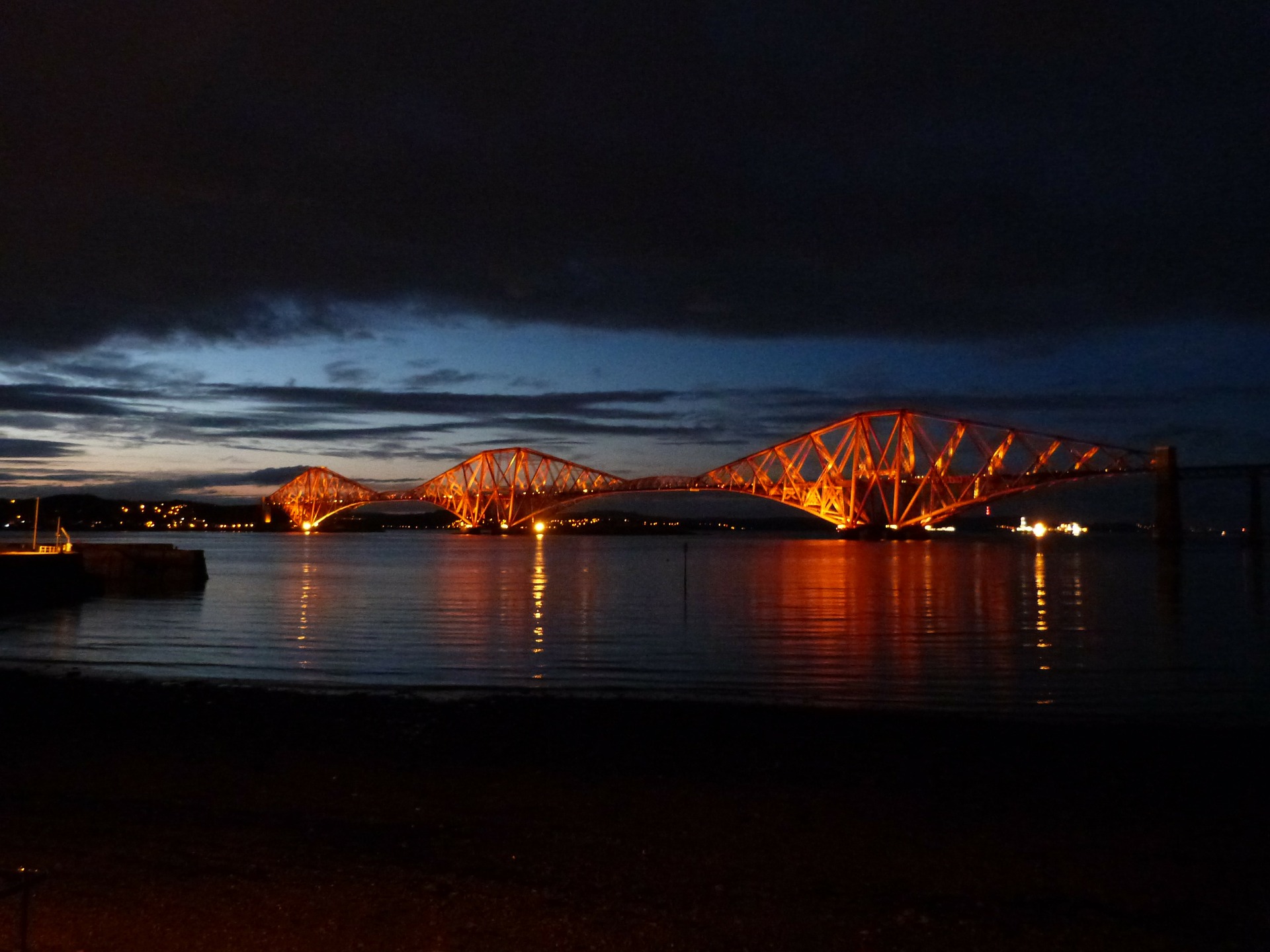 The Three Bridges, crossing the Firth of Forth, are an impressive sight.
Standing shoulder to shoulder across the water.
The first built of the three in 1890 is the iconic Rail Bridge, known around the world as a wonderful feat of engineering.
With its Cantalever design, it's 100 meter high of Scotland to the Kingdom of Fife and beyond.
The Forth Road Bridge was the second bridge to be built and was opened in 1964 by her Majesty The Queen.
It was the longest span suspension bridge outside of America and is now the 4th longest in the world.
It has a main span of 1006 meters between its two towers.
A truly magnificent sight.
The Queensferry Crossing which opened in 2017 is the latest of The Three Bridges but certainly no less impressive than it's neighbours.
It is a three-tower cable stayed structure spanning 2.7KM making it the longest and largest of its kind in the world.
It has a slender beauty and strength, truly deserving of the paraphrase – A Bridge To The Future.
Suitable clothing and shoes as weather not guaranteed!

Camera

Cash (boat cruise)

Sunglasses in case the sun is shining
A Friendly and knowledgeable driver/guide

Bottled water

Complimentary nip of whisky

Shortbread

Air conditioned minibus with panoramic views

Lots of fun
Meals

Gratuities

Hotel pick up and drop off

Entry to the boat{optional}
We do not allow hot food on the coach but please feel free to bring a cold packed lunch with you.

Not suitable for wheelchairs or children under five

If you require lactose free milk or gluten free biscuits, to go with your complimentary tea/coffee please let us know at time of booking and if you require tickets for the boat.

You can tell us either by

Email…….

[email protected]

Phone….07999161852